Motel-Pierre
2375 Boul Marcel-Laurin
Ville St-Laurent,Montreal,QC
Canada H4R 1K4
Phone :


514-332-3060

Motel Pierre is located in the city st-laurent Great Montreal Area,15 minutes to downtown and 15 minutes to airport Pierre Elliott Trudeau International Airport, Montreal Dorval) with 105 units in various class, from economy to luxurious. Monthly, weekly and daily rent available. There must be one match you.
¨¦tablissement no: 562671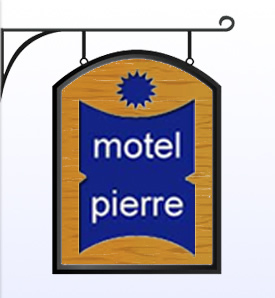 Location:
VILLE ST-LAURENT
(Corner Boul Henri-Bourassa O and
Boul Marcel-Laurin)
Check-in Time:
12 : 00 pm (GMT - 5 )
Check - out Time:
12 : 00 pm (GMT - 5)
Nearest Airport :
Pierre Elliott Trudeau International Airport,
Montreal (Dorval)
Distance : 15km (15mins away by car)
Taxi from Pierre Elliott Trude au Airport :